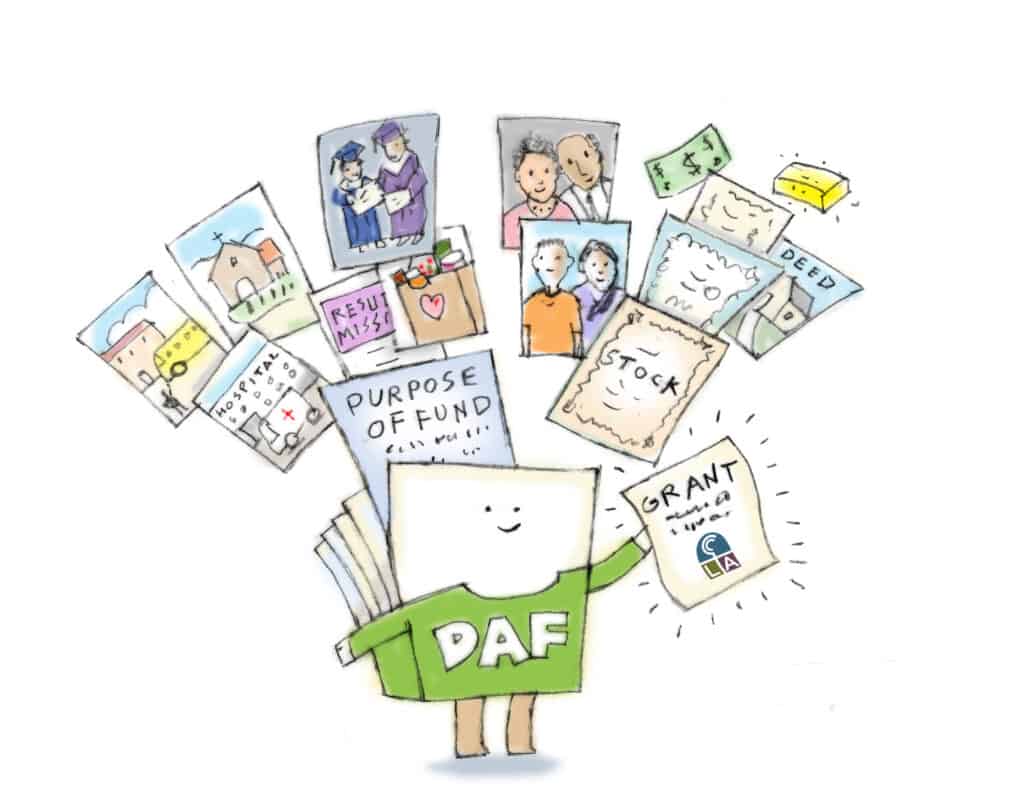 The greatest achievement for CCF-LA in 2022 was evident in the amount of grants that were issued. A total of almost $75 million was sent to schools, health care providers, social services organizations, and shelters that feed and house the poor and marginalized. Not bad for being in our eighth operating year!
This was a new milestone in reaching worthy Catholic and charitable organizations aligned with the values of our Church – and truly a testament to the CCF-LA mission that empowers charitable people and organizations to be more impactful.
In 2021 we issued $50.2 million in grants and that was a record year. To handle this much higher level of volume and to keep up with our extraordinary levels of services, we formed two dedicated functions as an outgrowth from the development effort.
 The Client Services team, led by Tania Naaman and with Janette Gordo, meets the daily demands of issuing grants and receipting gifts, while ensuring compliance to policies and procedures for recording all transactions.
 The Marketing function, led by Norma Hernandez with Bonnie Peralta, focuses on outreach to clients, beneficiaries, and prospects through the newsletter, website, publications, and events – each providing an informative touch point and reminder of the purpose of CCF-LA.
Every grant made by CCF-LA sends a strong and kind message to a charity, indicating that their mission is important to us and to the advisor on the charitable fund that was the source of the grant. The work done in a community foundation environment is truly the power of many like-minded people and organizations coming together to make a difference, and in 2022 it was an $75 million difference!